Why get a new surfboard or longboard from One Wave Surf?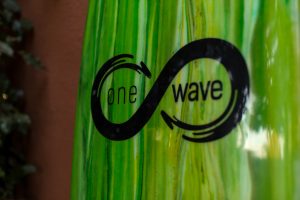 1. High Quality Surfboards made in the USA, support local / not China!
2. Competitive pricing, no used surfboard surprises!!
3. As a surf school, we have great success matching surfboards appropriate for student's current skills or future surfing goals!!!
Currently, we have 3 lines of surfboards: Come check out the models we have in stock or order a custom in about 2 weeks' time! The Surfboards are heavily influenced by the most popular Longboard and Funboard models in the water in SoCal. Why spend $1000 plus plus plus when you can get a custom surfboard, save $ by skipping the name brand and catch just as many waves?!?!?!
El Float!
'El Float' model builds upon elements of the Stewart Hydroglyde & a Walden Magic Model. Likewise, we have added extra thickness and beveled rails to get into waves early and provide just a little extra float. Highly recommended for newer surfers, bigger surfers as a longboard or a mini-mal Funboard.
Churches!
'Take me to Churches' model uses elements of the Takayama ITP with a more rounded tail for an all-around performance noserider. Perfect for anyone trying to step up their noesriding game in a variety of conditions. Also super fun as a mini-mal funboard
The Foonboard
'Foonboard' Model surfboard is similar to Becker LC-3, designed to be the all-around midsize board. The FOON is the perfect surfboard for beginners who don't want a longboard or for intermediates transitioning to a shorter surfboard. Works wonders in all conditions but especially fun at the beach breaks!
Pricing
Funboard surfboards start a $540
Longboards start at $590